Launch Your Next Food Concept At Our Caribbean Marketplace
Urbane is seeking savvy chefs and food vendors with exciting concepts to operate 5 turn-key Food Hall spaces at the reimagined Flatbush Caton Market, launching Fall 2021. The Food Hall is a new addition to a legacy market venue located in a major cultural and business hub in the heart of Brooklyn. Spaces are move-in ready and fully equipped with state-of-the-art stainless steel equipment and point-of-sale systems detailed below. Don't miss this opportunity to bring your creations to life with supportive market management and a dynamic business incubation team. Be part of the next chapter of this community hub showcasing local entrepreneurs, Caribbean culture and Flatbush flare. 
 Overview  
The Flatbush Caton Market (FCM) was established in 2000 and serves as a home to 30+ Caribbean, West African, and Central American retailers. FCM businesses offer a range of goods and services, including clothing, music, dry and prepared foods, personal care products, hair styling and barbering services, home goods, custom printing, electronics and more. 
In 2017, FCM businesses were temporarily relocated while the building was renovated to update this valuable cultural institution and create new commercial, residential, and community amenities to support and grow local business. 
The Caton Flats project is opening to the public in Fall 2021 as a 14-story mixed use complex, which includes 200+ units of affordable housing, the reimagined retail market with food hall, and nearly 10,000 square feet of business incubation labs including a commercial kitchen, personal care products formulation and production space, and design studio for textiles and media production.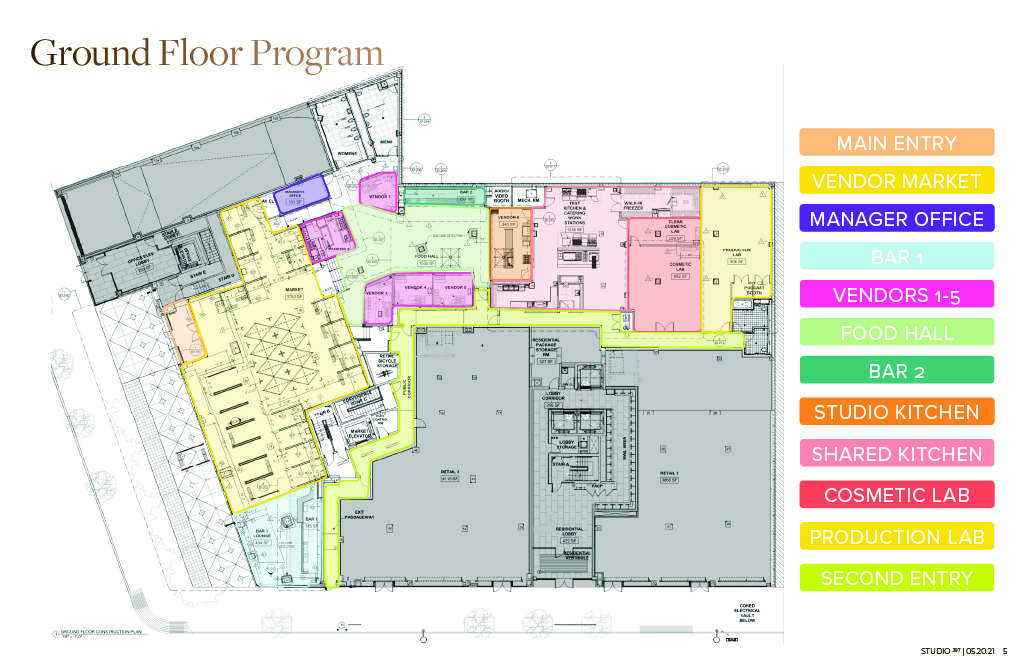 Equipment Layout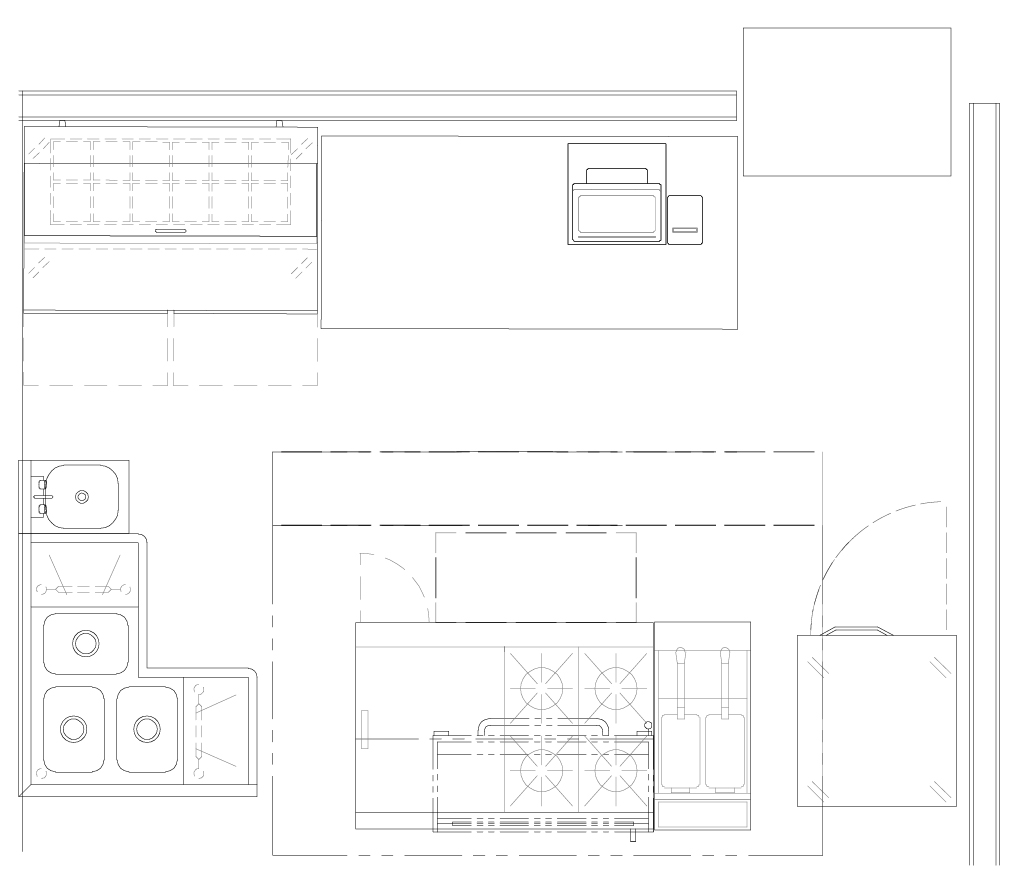 Equipment Includes the Following: (Picture 1)
Premium Gas Appliances
Square Point Of Sale System – Register, Drawer, Receipt Printer
Reach-In Refrigerator
Fryer 40 – 50 lb. 110,000 BTU
4-Burner / Griddle Range
Overhead Salamander Broiler
Type 1 Exhaust Hood
Fire Suppression System ANSUL
3-Compartment Sink
Hand Washing Sink
Stainless Steel Work Table
Refrigerated Prep Table
Booth Specifications 
Sizes ranging from 137 sqft. to 207 sqft. 

 

Access to cold and dry storage

 

Built-in POS systems (Square)

 

Convenient load-in with 24/7 access 

 

Facilities built to code for streamlined NYC inspection

 

LCD screens available for menu and logo display

 

Location
Located in Brooklyn, New York, the Flatbush neighborhood is roughly defined by Parkside Avenue and Avenue H, between Ocean and New York Avenues. The area includes nearly 106,000 residents and is the heart of New York's Caribbean communities. Since the 1980s, immigrants from Haiti, Jamaica, Grenada, Guyana, Trinidad and other Caribbean countries have been settling in Flatbush. 
Co-located with Caton Flats which includes 255 residential units, 30+ retail vendors and 2 full-service bars

 

Flatbush is one of Brooklyn's fastest growing neighborhoods

 

Densely populated, with over 77,000 people per square mile for zip code 11226 

 

Highly walkable with high foot traffic (walking Score 94)  

 

Highly accessible by public transit:

 

Parkside (0.2 miles / 5 mins)  

B, Q

 

Church Street (0.2 miles / 5 mins) 

B, Q

 

Winthrop Street (0.6 miles / 13 mins) 

2, 5, 

 

Flatbush Avenue at Caton Avenue (0 miles) B12, B41, Dollar Van

 
Opportunity 
Low start-up costs with performance-based rent (percentage of sales)

 

Business support (regulatory, planning/strategy, branding, marketing, supply chain, etc.)

 

Public programming: Live music, cultural and community events, comedy, DJ, pop ups, competitions, themed markets, classes, and performances)  

 

Fast turnaround on licensing agreements

 

Flexible terms 

 
About the Market Management Team
Urbane Development
Urbane Development (Urbane) is a community development venture and certified MBE based in New York City. Founded in 2008, Urbane cultivates innovative solutions to build dynamic neighborhoods and positively impact underserved communities. We envision neighborhoods that are defined by their strengths and experienced as places of opportunity and innovation. Urbane leverages the advantages of for-profit enterprise for community benefit by focusing on strategies that generate wealth and resource capacity for communities. We specialize in helping entrepreneurs and anchor institutions in underserved communities take their businesses and organizations to the next level. This is our strategy for creating local wealth and a way to begin to address the social inequity caused by a failure in the marketplace to provide quality, affordable goods and services in dynamic, diverse, but underserved communities. 
Contact 
Abdullah Elias Market Designer
Email Address: abdullah@urbane-dev.com
Physical Address: 797 Flatbush Ave. Brooklyn, NY 11226. On the corner of Caton Ave. & Flatbush Ave.